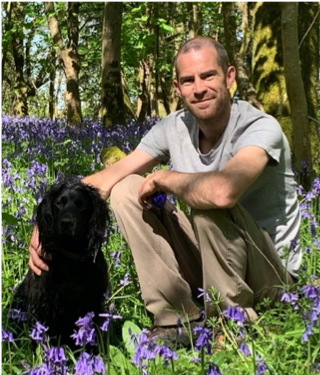 Simon has been yachting professionally for more than 10 years in varying capacities. His early experiences with flotillas were perhaps why he excels in the charter environment and enjoys having families on-board. He has travelled extensively in the Mediterranean and Caribbean and has been as far north as Finland and as far south as Argentina. Having completed 20 trans-Atlantic crossings, the sea is his home.
Away from the boat Simon is a creative character who loves to build, modify and tinker and from his roots in the heart of the great British countryside is keen on camping, walking and all that nature has to offer. He is a keen photographer which goes hand in hand with the outdoors and indeed the beautiful sites seen on board. He qualified to dive through the British system when he was 17 and though most of his recent diving has been technical and work related, he still relishes the chance to dive for pleasure.
Though his primary role is that of vessel safety, his considerable charter experience with different guests and owners, ensures that everyone has the seven star experience that they deserve.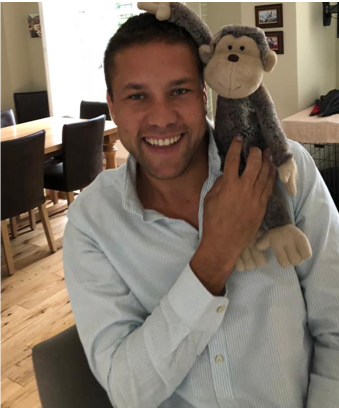 Sebastian, originally from Argentina, grew up in Mallorca and is a sociable and easy going character, very friendly and always happy to help, especially if it involves any kind of watersports or outdoor activity. His level of customer service is second to none and with ten years experience in the industry he is an excellent all round yachtsman. He has completed eleven trans-atlantic passages, speaks 3 languages and is our on board 'fixer' … it's always good to know the locals!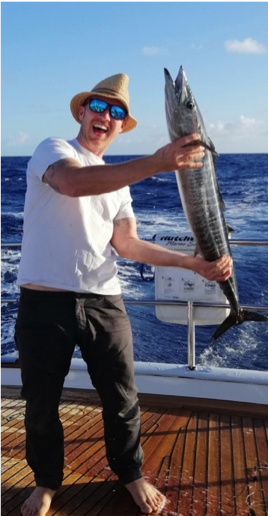 Daniel is originally from Malmö Sweden and grew up around mechanics. He has turned his knowledge of tools and enthusiasm for sailing into a career as a yacht engineer. Daniel is a keen fisherman and diver as well as being a motorbike enthusiast in his spare time.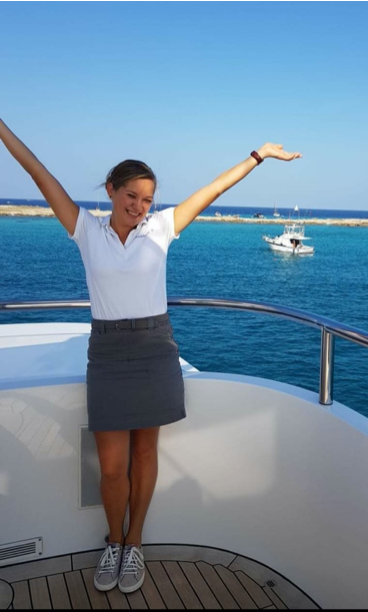 Chief Stewardess Yolande Loubser
Yolande is from a small town outside Cape Town, South Africa. This is where she found her love for life around water. She is constantly exploring life experiences, like diving; making new friends with turtles and sharks, admiring wrecks, jumping from cliffs and hiking active volcanoes at sunrise. She loves nature and makes the most of her experiences when traveling to new and exotic places. She is creative at heart and loves to be around people. Yolande will always greet you with a smile, as she pays great attention into making everyone happy.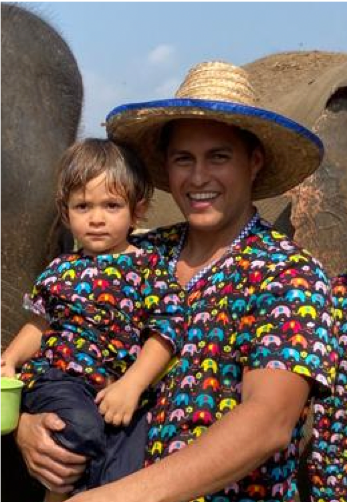 Chef Jose Serrato (on right)
Jose is a Mexican chef, that started his career at the young age of 7, always involved in his mums' kitchen, helping and learning what are still now some of his very best traditional Mexican dishes.
After finishing school in the culinary institute of Mexico he decided to start traveling. London was his first step in Europe, the place were he discovered a variety of cultures and different flavors, then he moved to Spain where he started working in restaurants in Zaragoza, Bilbao before moving to Mallorca and focusing on Mediterranean food.
He has been in Thailand where he enjoyed the similarities with the Mexican tropical flavors and spices and reignited a passion for discovery and experimentation with Asian dishes.
One of his dreams is to open his own taqueria and bring the traditional flavors of Mexico to Europe. On board, he looks forward to welcoming you; and catering to your every whim.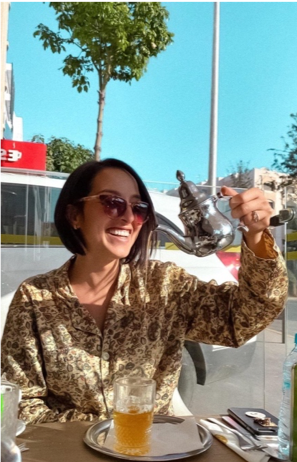 Soukaina is her real name but she goes by Suki. She grew up in the coastal city of Agadir in Morocco before moving to Hamburg, Germany but, after graduation, her love for the sea brought her to Mallorca in Spain. Suki fell in love with the island, the good vibes, the diversity and the astonishing sunsets. She discovered that she loves to be surrounded by the sea and warm-hearted people and has a special love for kids and pets. Having spent the last few years in different countries, Suki is multilingual with a true passion for languages and new cultures. Her life motto is to interact with everyone no matter where they come from. One of her life goals is to keep learning languages and gaining experience while exploring the rest of the world.