Christina-G was designed to explore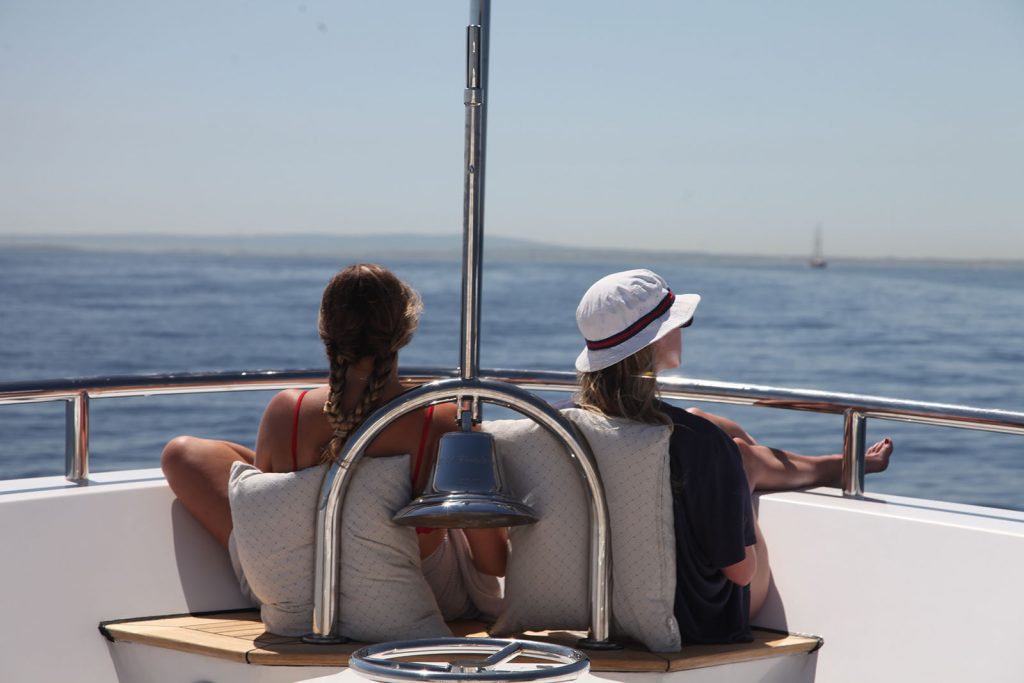 With long range capabilities (4,000nm) redundancy of systems and clever design she was built with comfort and safety in mind.  A spacious master suite complete with office and 4 further guest cabins ensures she is more than capable of accommodating 10 adults in comfort and style.
Having been based in the Mediterranean for the last few years, Christina-G is a well known, well respected charter yacht in these waters and as such is thrilled to be able to provide a service unparalleled for a yacht of her size.
Her crew have been picked by the captain from friends and colleagues of his in the past ensuring a family atmosphere on board and service which is refined but not forced.
For guest comfort she is fitted with active stabilizers driven by hydraulics and a sturdy platform of a hull so as to ensure stability for those not yet accustomed to the sea.
See all the amazing photos of Christina G in our interactive gallery